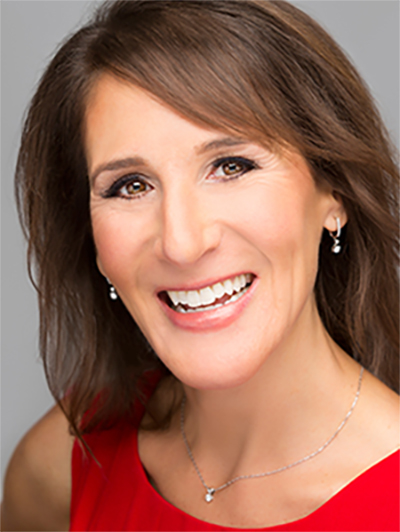 A fun, fresh voice in leadership and personal development, Laurie has 25 years of international, multilingual public speaking experience and is a frequent media guest. She is a four-time Harvard graduate and advisor and mentor to country and state leaders, mayors, education and business pioneers, and other top movers and shakers worldwide. Starting as an inner city high school teacher and the youngest principal in Boston, Laurie became disillusioned with the state of public education and spent two decades spearheading a global school reform movement, founding and directing an internationally acclaimed charter school nonprofit and helping thousands of leaders to start and run game-changing organizations. She is the founder and CEO of Shine Your Light, providing personal and leadership development for brave, out-of-the-box souls who dare to make a difference.
Laurie received graduate and undergraduate degrees in education, psychology, and world religions from Harvard University, where she also taught quantum physics. An avid world explorer and former Outward Bound wilderness instructor, she has traveled to 55 countries and 40 states and speaks five languages. She is a master practitioner in over two dozen body/mind/spirit wellness techniques, including intuitive coaching.
While successful on the outside, by her late 30s, Laurie felt empty and exhausted on the inside. She decided to try a nontraditional approach to get perspective on her life, unexpectedly writing a book while fasting in the desert on a vision quest. Her memoir, The Road to Shine, is receiving all 5 stars on Amazon and is being featured in nationwide media. After her quest, Laurie quit her workaholic job, broke up with Mr. Almost, and dedicated herself to a new education path, helping people find the courage to live lives they love and be happier, more effective leaders. Anyone seeking to be their truest, best self or who wants to help their community or the world is someone she is honored to learn from and serve.
Laurie Gardner Highlight Video From "How to Be Happy Even When Life is Crappy" Seminar
Laurie's personal development topics include: 
"No Duh!"

 Making Quick, Clear Decisions Based on Your Inner Knowing
From Grit to Gratitude: Getting from Where You Are to Where You Want to Be
Go Home to Go Big: Honoring Your True Self to Live Your Brightest, Best Life

How to Be Happy Even When Life is Crappy: 

Strategies for a Life that's More Fun, Full, and Free
I Want My Body Back! Becoming the Healthiest and Fittest You Never Were
Now What? Managing Transition without Falling into a Pit of Despair
Being Happy 

with

 What Is: Knowing What You Have and Who You Are is Enough
Happy Parents, Happy Kids: Honoring Your Children While Honoring Yourself
Laurie's leadership development topics include:
Walking the Line:

 Finding Work-Life Balance
Leading Smarter, Not Harder: Maximizing Your Leadership Style and Strengths
Are You With Me? Team-Building and Conflict Management
Team Members from Hell: Dealing with Difficult People
Say What? Critical Communication Keys

Who's Steering this Ship? 

Effective Governance and Leadership
What's Your Why? Examining and Living Your Mission
Testimonials: