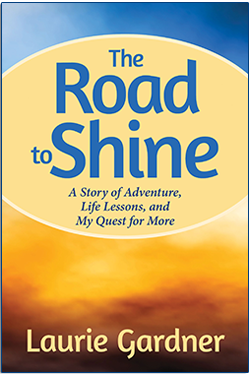 For anyone who's ever sensed there must be something more . . . Let the adventure begin.
Filled with adventure stories, life lessons, and a good dose of humor, The Road to Shine is an inspiring true story and practical guide to courageously claiming your life.
It also has a fun back story: While Laurie was fasting alone in the desert for a week, the original book unexpectedly came pouring out into her leather journal.
BACK COVER       TABLE OF CONTENTS      PRAISE